Home
The cool salty breeze and the sunshine. Sandy beaches, natural wonder and countless family memories.
This is the life of bliss offered by Palm Island Properties. Begin your search today.
Select one of the areas below to explore its available properties.
Click the link to search for a property using the location map.
Click the link to search for a property by type.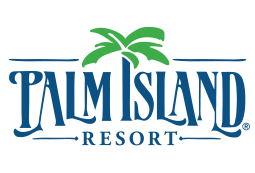 Memories at the Speed of Old Florida
In this very special place, you'll love being alone together, as a family and as a couple.
Here, every moment is cherished with the ones you love—and even those you just met.
Private and perfect in every way, our lush island locale offers many different options in this wonderful time as your family grows.
Explore the island.
Discover each other.
Palm Island Resort is a special place where every moment will be cherished with the ones you love. The resort gives island owners and visitors a beautiful coastal retreat with enough activities to entertain family and friends. Follow the link below to learn more about the resort and rental opportunities for your guests.
Fractional Ownership Opportunities
For those who want to escape but have a limited budget or calendar, fractional ownership at Palm Island Resort is the ideal solution. Much like a vacation home partnership, it gives you all the benefits of owning a home in paradise, but for a fraction of the price.