Island Lifestyle – Beta
A mere hop from the mainland—though miles away measured by mindset—Palm Island Resort is Florida's only true island resort. Neither bridge nor causeway ties this sliver of authentic Old Florida to the rest of the world. A short, breezy ferry ride offers the perfect opportunity to take some deep, relaxing breaths and access your inner beachcomber.
Palm Island Go
Fill every day with fun—take the kids jet skiing or paddle boarding, get tips on your form with a private tennis lesson, spend a morning tarpon fishing on a boating charter. Plus, Palm Island Resort is located within 25 minutes of nine excellent golf courses.
Palm Island Slow
After your leisurely Nature Cruise, how about sandcastles on the beach decorated with shells from your morning walk? From yoga on the green, to basking in the sun to bicycling around the island, taking it easy is a fine art at Palm Island Resort.
Palm Island Green
Palm Island beaches are among the most popular shelling beaches on Florida's Gulf Coast. As you walk along the shore, you'll find colorful coquinas, scallops, clamshells, and dozens of other beautiful seashells. Shark's teeth, too! When you're lucky enough to discover a sand dollar or starfish, keep in mind they're living creatures, and please throw them back into the Gulf.
Palm Island Properties
We offer 1-, 2- and 3- bedroom condominiums, duplex villas and single family homes. Properties to meet every budget and dream. Homesites are available for those who want to create their own vacation home. From waterfront cottages to dream beach homes, we consistently market properties in all price ranges.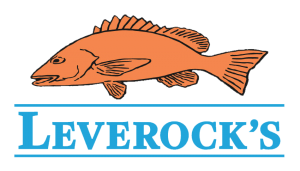 Just a quick water taxi ride from the resort, Leverock's is the place to fill up on fresh. If it's on the menu today, it was in the Gulf of Mexico yesterday. You'll savor just-caught Gulf fish, raw bar, signature dishes, salads with homemade dressings and so much more, overlooking the scenic marina and Intracoastal Waterway.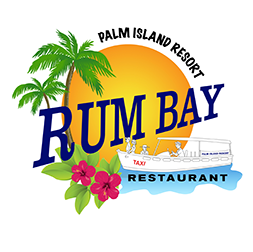 Open from lunch through mid-afternoon, sunset and dinner, Rum Bay offers tasty, tropical island-style comfort food. And drop into the Rum Bay Bar to relax, chat, and enjoy a cocktail any time of day. (You may want to try a Rum Bay Smash or a Shark's Tooth.) Indoors or under an umbrella on the patio, it doesn't get much better than this.
The Barrier Islands of Florida
Enliven The Senses!
What you see…
Real Estate truly representative of coastal Florida
What you hear…
Whether it be the sounds of ocean waves or the call of shorebirds, the sounds of coastal Florida surround you.
What you smell…
Ocean breezes, smoke from a beachside cookout, or the blossoms of wildflowers, the Barrier Islands are like nowhere else.
What you taste…
Fresh seafood on the grill, sweet, delicious orange juice or the decadent luxury of key lime pie. Gathering around the dinner table is always special in coastal Florida.
What you feel…
Quality construction utilizing our natural resources and assembled with pride form a wide selection of talented craftsmen. The pride and display of responsibility with the option to go green.
The Sixth Sense…
When all the senses come together, you know your home in Florida has enlivened your sense of appreciation. An appreciation for its people, its culture, its character and its values. An appreciation for being at home on one of Florida's gulf coast barrier islands.